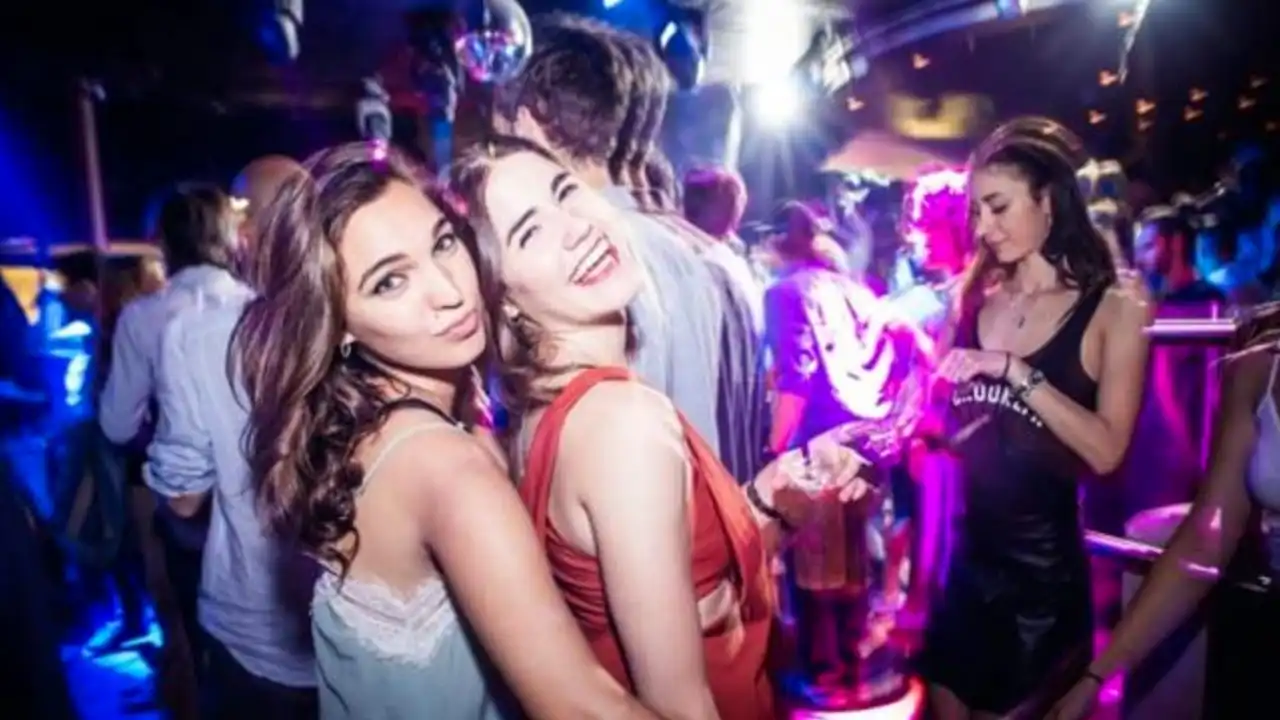 Experience the Glamour at Milan's Exclusive Clubs
When it comes to the best nightlife in Milan, you simply cannot ignore the exclusive clubs that the city has to offer. These clubs are the epitome of luxury, attracting a sophisticated crowd that loves to party in style. One such club is Just Cavalli, located at the foot of Torre Branca. This high-end club is known for its lush garden setting and amazing cocktails. The interior is just as impressive, with opulent chandeliers and plush seating.

Another exclusive club worth mentioning is Armani Privé, situated in the heart of the Fashion District. As you would expect from the Armani brand, this club is all about elegance and sophistication. The sleek, modern design and top-notch DJ sets make for a fantastic night out. Remember to dress to impress, as the door policy at these clubs can be quite strict. With a little luck and the right outfit, you'll be partying among Milan's elite in no time.
Discover the Vibrant Navigli District
The Navigli District is a must-visit for anyone looking to experience the best nightlife in Milan. This picturesque area is famous for its picturesque canals, charming streets, and vibrant atmosphere. The district is brimming with trendy bars, restaurants, and clubs that cater to a diverse crowd, making it a great spot for a night out.

One of the most popular venues in the Navigli District is Al Coccio, a cozy bar with a welcoming atmosphere and an excellent selection of craft beers. If you're in the mood for something more upscale, head over to Rita & Cocktails, a chic cocktail bar that serves innovative drinks in a stylish setting. Don't forget to explore the numerous art galleries and boutiques that line the streets, as they often host events and exhibitions during the evening hours.
Indulge in Milan's Aperitivo Culture
Aperitivo is an essential part of Milanese culture, and it's an experience that should not be missed. The concept is simple: between the hours of 7 pm and 9 pm, bars and restaurants across the city offer a selection of appetizers and snacks that are complimentary with the purchase of a drink. This tradition is the perfect way to kick off a night of exploration and fun in Milan.

Some of the best spots for aperitivo in the city include Bar Basso, known for its fantastic cocktails and lively atmosphere; and the Darsena, a beautiful outdoor space located along the water. Be sure to sample a variety of aperitivo offerings as you hop from bar to bar, as each venue puts its own unique spin on the tradition.
Party in the Alternative Isola District
If you're looking for a more alternative nightlife scene, the Isola District is the place to be. This up-and-coming area is home to an eclectic mix of bars, clubs, and live music venues that cater to a diverse and creative crowd. One of the standout spots in the district is Frida, a former industrial space turned trendy bar and restaurant.

For a truly unique experience, head to the Blue Note Milano, a world-renowned jazz club that hosts both local and international acts. The intimate setting and stellar acoustics make for an unforgettable night of live music. If you're in the mood for dancing, don't miss out on Tunnel Club, an underground club with a fantastic lineup of DJs and electronic music events.
Explore the LGBTQ+ Friendly Nightlife Scene
Milan is known for its inclusive and vibrant LGBTQ+ friendly nightlife scene, with a variety of bars, clubs, and events catering to the community. One of the most iconic LGBTQ+ venues in the city is Plastic, a legendary club that has been hosting unforgettable parties for decades. With its eclectic music selection and eccentric décor, Plastic is a must-visit for anyone looking for a truly unique night out.

Another fantastic LGBTQ+ friendly spot is Leccomilano, a stylish bar and restaurant located in the trendy Porta Venezia neighborhood. The venue regularly hosts themed nights and events, making it a popular spot for both locals and visitors alike. Be sure to also check out the various LGBTQ+ film festivals, art exhibitions, and other cultural events that take place in Milan throughout the year.
Immerse Yourself in Milan's Live Music Scene
For those who appreciate live music, Milan offers a plethora of venues and events that cater to a wide range of tastes. From intimate jazz clubs to massive concert arenas, there's something for everyone in this vibrant city. One of the most iconic live music venues in Milan is the Teatro degli Arcimboldi, a stunning theatre that hosts a variety of performances, including classical concerts, operas, and ballets.

If you're more into rock and alternative music, be sure to check out the lineup at Fabrique, a spacious venue that regularly hosts both local and international acts. For a more intimate live music experience, head to the Biko Club, a cozy spot that features up-and-coming artists in a variety of genres. No matter what type of music you're into, you're sure to find a live performance that suits your tastes in Milan.
Unwind at Milan's Trendy Rooftop Bars
After a long night of dancing and exploring, there's nothing quite like unwinding at one of Milan's trendy rooftop bars. These venues offer stunning views of the city skyline, making them the perfect spot for a nightcap. One of the most popular rooftop bars in the city is Ceresio 7, located on the top floor of the historic Enel building. This stylish bar and restaurant offers a panoramic view of the city, along with a fantastic selection of cocktails and gourmet dishes.

Another great option for a rooftop drink is Terrazza 12, situated on the 12th floor of the Brian & Barry Building. With its breathtaking views and sophisticated atmosphere, Terrazza 12 provides the perfect setting for a romantic evening or a night out with friends. Be sure to arrive early to secure a seat, as these rooftop bars tend to fill up quickly on warm summer nights.
Write a comment