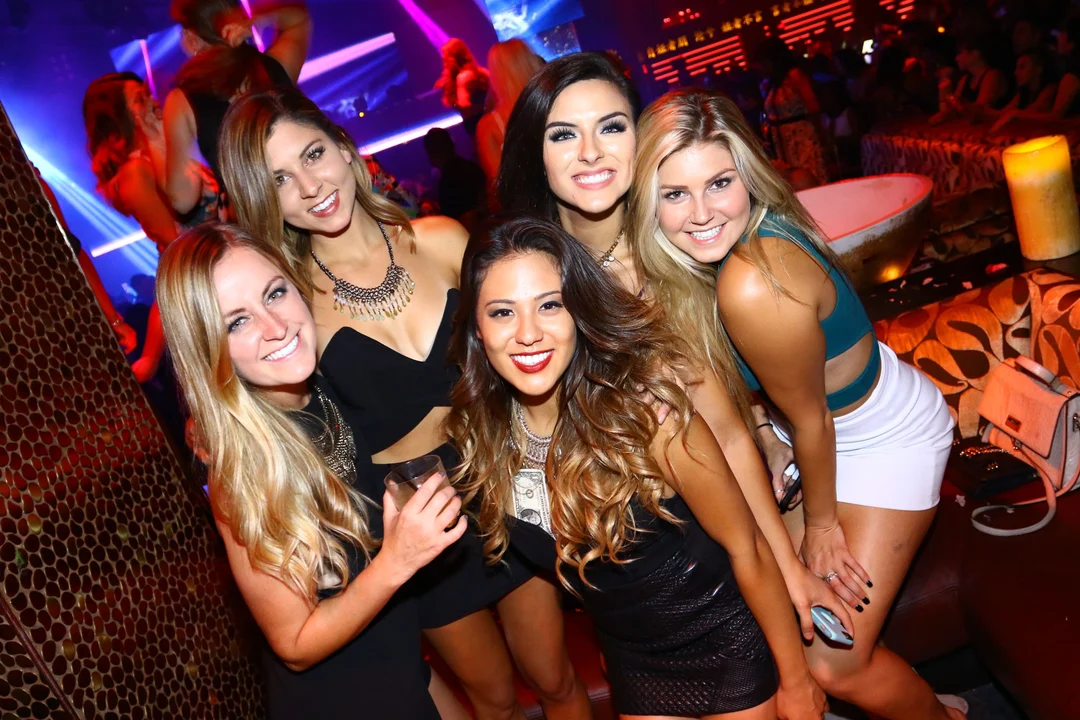 Welcome to the Glamorous World of Monaco Nightlife
When it comes to luxurious and unforgettable nightlife experiences, Monaco is the place to be. With an array of upscale nightclubs to choose from, you can dance the night away in some of the most exclusive venues in the world. In this article, I will introduce you to Monaco's best nightclubs, where you can mingle with the rich and famous while enjoying the finest drinks and live performances. So, put on your dancing shoes and get ready for the night of your life!
The Legendary Jimmy'z Monte-Carlo
Having been a staple of Monaco's nightlife scene for over 40 years, Jimmy'z Monte-Carlo is a must-visit for anyone looking to experience the epitome of luxury clubbing. With an open-air design that allows you to dance under the stars, this world-renowned nightclub is the perfect setting for an unforgettable evening. Frequented by A-list celebrities and international jet-setters, Jimmy'z offers an exquisite selection of cocktails and a lineup of world-class DJs guaranteed to keep you dancing until the early hours of the morning.
Experience the Opulence of Twiga Monte Carlo
Twiga Monte Carlo is another iconic nightclub in the heart of Monaco, offering a truly glamorous and exclusive nightlife experience. With its stunning waterfront location, this ultra-chic venue boasts incredible views of the Mediterranean Sea, while its sleek and sophisticated interior design creates an atmosphere of pure luxury. Twiga's unique fusion of a gourmet restaurant, trendy lounge, and high-energy nightclub ensures you can enjoy an entire evening of fine dining, mingling, and dancing without ever having to leave the venue.
Party with the Stars at Billionaire Club Monaco
For those looking to rub shoulders with the rich and famous, look no further than Billionaire Club Monaco. Founded by Italian entrepreneur Flavio Briatore, this prestigious venue attracts a clientele of A-list celebrities, business magnates, and international jet-setters, making it the ideal spot for some glamorous star-spotting. With its opulent décor, a lineup of world-class DJs, and a wide selection of expertly crafted cocktails, Billionaire Club Monaco is the ultimate destination for a luxurious night out.
Dance the Night Away at Sass Café
Sass Café offers a unique and vibrant nightlife experience, seamlessly transitioning from a sophisticated dining experience to a high-energy nightclub as the night progresses. Known for its live music and incredible DJ sets, Sass Café is the perfect spot for those looking to dance the night away in a lively and welcoming atmosphere. With its impressive selection of signature cocktails and an extensive wine list, there's no shortage of delicious drinks to enjoy while you party the night away.
Discover the Magic of Buddha-Bar Monte-Carlo
Buddha-Bar Monte-Carlo is a one-of-a-kind venue that combines the elegance of Monaco with the mystique of the Far East. With its opulent Asian-inspired décor, this luxurious lounge and nightclub offers a truly enchanting atmosphere that is perfect for a night of indulgence and relaxation. Buddha-Bar's renowned DJ lineup, complemented by live performances from musicians and dancers, ensures a captivating and unforgettable evening for all who visit.
Immerse Yourself in the World of La Rascasse
Located in the iconic Port Hercules, La Rascasse is a legendary Monaco hotspot known for its vibrant atmosphere and unique entertainment offerings. With its two distinct spaces – the lively outdoor terrace and the intimate indoor bar – La Rascasse caters to a variety of nightlife preferences. Whether you're looking to enjoy live music, DJ sets, or even try your luck at the venue's own casino, La Rascasse provides a truly immersive and diverse Monaco nightlife experience.
Indulge in the Elegance of Blue Gin
Blue Gin, located within the Monte-Carlo Bay Hotel & Resort, is an elegant and stylish venue perfect for a more relaxed and sophisticated night out. With its stunning sea views, cozy outdoor terrace, and chic interior design, Blue Gin provides the perfect backdrop for a night of enjoying expertly crafted cocktails and engaging conversation. The venue's resident DJ ensures a perfect blend of lounge and upbeat music, creating an atmosphere that caters to both relaxation and dancing.
Enjoy the Exclusive Atmosphere of Living Room Club
For those in search of a more intimate and exclusive nightlife experience, Living Room Club is the perfect destination. With its elegant and cozy atmosphere, this upscale venue offers a more laid-back alternative to the high-energy nightclubs of Monaco. Enjoy a selection of fine wines, spirits, and expertly crafted cocktails as you unwind in the comfort of Living Room Club's plush seating and ambient lighting. The venue's DJ ensures a chilled yet lively soundtrack for your evening.
Experience the Unforgettable Nights at Amber Summer
Amber Summer is a seasonal pop-up nightclub that offers a truly unique and unforgettable Monaco nightlife experience. From June to September, Amber Summer transforms the luxurious Le Méridien Beach Plaza hotel into a high-energy nightclub complete with a beachfront dance floor and private cabanas. With its stunning sea views, exceptional DJ lineup, and exclusive atmosphere, Amber Summer is the ultimate summer party destination in Monaco.
Conclusion
Monaco's nightlife scene is truly second to none, offering an incredible array of upscale nightclubs and exclusive venues for you to explore. From dancing under the stars at Jimmy'z Monte-Carlo to mingling with celebrities at Billionaire Club Monaco, there's no shortage of unforgettable experiences to be had in this glamorous city. So, the next time you find yourself in Monaco, be sure to indulge in the luxurious nightlife and dance the night away at one of these incredible venues.
Write a comment